Project
The "Nativity Miniature ... and not just" born in Naples in 1995 from the passion for the art of couple Tiscione but, for both, is the most distant: Anna Maria began creating paintings acrylic on wood and cardboard to decorate the halls for the holidays of their children; Raffaele, however, building the classic Neapolitan Nativity, by family tradition at Christmas.
Then, in '95, both have cultivated their passion following roadways apparently parallel but often have crossed their path.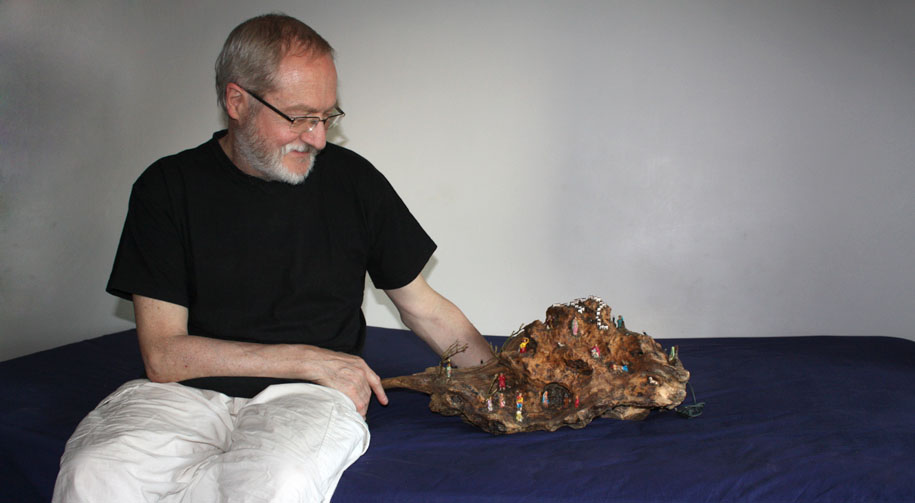 Raffaele Tiscione (1949)
Love for nature and the charm of the representation of Christ's birth, develops the theme "Nature Creates the Nativity" and begins to approach the world of miniature making small Nativities with material collected directly from open hands of Mother Nature: branches, stones, moss and lichen, passing, later, to other objects such as shells, seafood, fruits and flowers, and finally, the artist, driven by the exponential growth of the social problem of waste recycling he wanted to try a new field for the nativity, in fact, the materials in this new line of work are all "human artifacts", making it an exception to its rule that "Nature creates the Nativity."
Awards
2005 - 1st prize with the work "Tronco Cavo" - II° Ed. "Campi Flegrei" Contest Nativity Art of Pozzuoli (NA)
2006 - 1st prize with the work "Intreccio" - III° Ed. "Campi Flegrei" Contest Nativity Art of Pozzuoli (NA)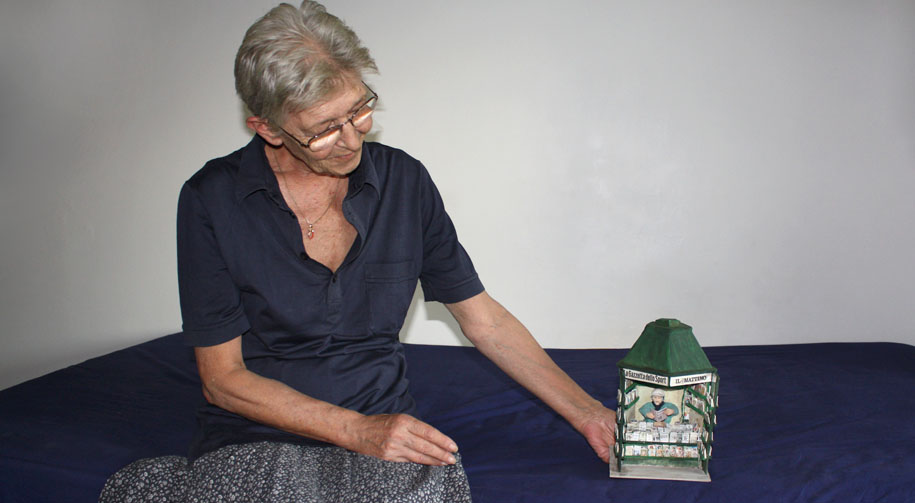 Annamaria Palumbo (1950-2020)
Since 1995 is the other side of the "Nativity Miniature ... and not just" first with the paintings up to the relief of today, through a long process with a common denominator: Naples and its traditions, to which Anna Maria thanks to his imagination and irony has given new life and a fragrance of modernity, and the slogan "the Modern Tradition".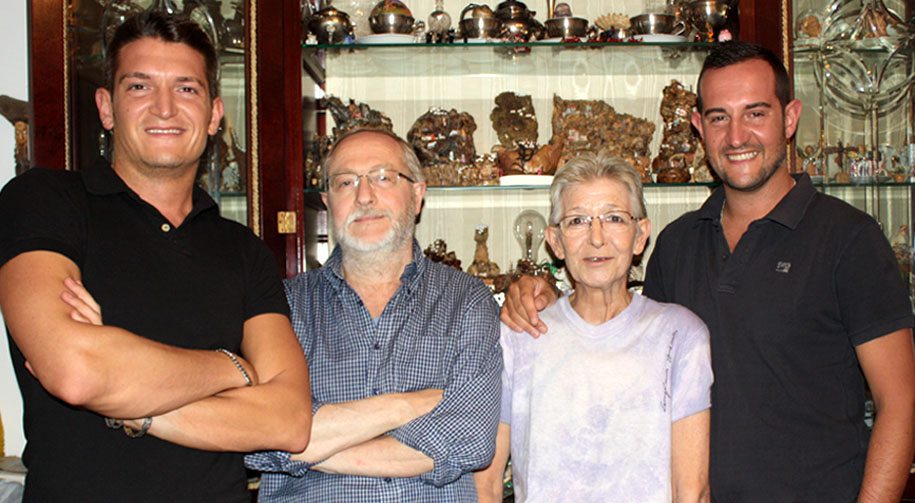 Values
Into the art project "Nativities Miniature ... and not just" born in a family and not merely for commercial purposes, is based on certain moral values that has always distinguished it.
Into Regarding works Nativity centrality is represented by the Holy Family that expresses the maximum value of religiosity , also the uniqueness of the works is given by the single representation of each of them in every object that can inspire the imagination of the author. In fact, every single piece, taken from Mother Nature, is never equal to another and, at the same time, the implementation of both the landscape of the characters, they will never resemble each other, being strictly drawn and painted by hand.
Into the same goes for Anna Maria, as inspired by fantasy, without pre-existing models, and the realization by hand, both the scenes and the characters of that particular. Indeed, moral values are found through feedback from the public which, since the beginning of the project, feels that each work expresses fantasy, love and passion.